Climate protection and sustainability are key aspects of our company's DNA
As a pioneer of the energy turnaround, we make climate protection and sustainability the focus of our activities. Our aim is to become fully climate neutral as a company. To this end, we will forego using all fossil energies, such as coal and natural gas, make consistent efforts to further expand renewable energies, boost energy efficiency and supply our customers exclusively with green energies. At the same time, we are sustainably reducing our CO2 emissions and also supporting our customers in achieving their own climate neutrality.
We have aligned our strategy to the energy system of the future for years now and are gradually converting our electricity and heating energy generation to renewable energies. Here, we are working above all with wind and solar power, as well as with climate-neutral biomass and non-recyclable waste. Today, around half of our electricity already comes from renewable sources.
Alongside electricity, the heating energy turnaround also places a crucial role for us. After all, one third of all CO2 emissions in Germany result from the generation and use of heating energy. That is why we are building on Green Heat and also making our heating energy supply CO2-free – renewable, sustainable and secure. Today, around 30 percent of our district heating in Mannheim already comes from climate-neutral energies.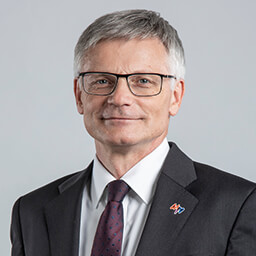 "Climate protection and sustainability are key aspects of our DNA. MVV has set itself the goal of climate neutrality and is guided by a 1.5 degree path.
As milestones along the way, we have set clear and transparent climate and sustainability targets enabling us to measure our performance at all times. Our customers and partners can rely on this."

Dr. Georg Müller, Chief Executive Officer
Our course to climate neutrality
The steps we are taking to further expand renewable energies and create the energy system of the future also provide us with the basis for reducing greenhouse gases. Decarbonising the energy supply therefore plays a key role when it comes to protecting the climate.
That is why we have set ourselves specific climate protection and sustainability targets:
By 2026, we will...
By 2030, we will...
... reduce the greenhouse emissions from our power plants and systems to below two million tonnes

As well as enhancing the energy efficiency of our own plants, we will gradually reduce the use of fossil fuels to generate electricity and heating energy and base our energy generation on renewable energy sources. This target covers both our proprietary energy generation plants and those plants in which we hold shareholdings.

This reduction to below 2 million tonnes will ensure that MVV reaches its share of the CO2 reduction targets stipulated for the energy industry.

... reduce emissions from our district heating by more than 40 percent

The German Climate Protection Act (KSG) has set very ambitious CO2 reduction targets for the building sector to meet by 2030. Our district heating supply already has a significantly smaller CO2 footprint than most decentralised heating energy sources.

Here, we plan to reduce emissions to below 120 g CO2 /kWh by 2030. This way, we will reduce heating energy-related emissions by more than 40 percent over the next ten years. Particularly in large built-up areas, this means that our district heating will remain one of the most reliable and environmentally-friendly sources of heating energy.

... reduce emissions at our customers and suppliers by around three percent a year

MVV's energy products involve greenhouse gases – whether at our customers or at power plant operators. In our climate balance sheet, we report their emissions in the upstream and downstream sections of the value chain as indirect emissions.

By marketing ever greater volumes of green energy, we are ensuring that we achieve the required reduction in indirect emissions of around 3 percent a year on average.

We are not able to influence all sources of indirect emissions, such as the carbon footprint of the goods and services we purchase. In this respect, climate neutrality for our indirect emissions will crucially depend on whether and how quickly the Federal Government's Climate Package, the EU's Green Deal and climate protection efforts across all sectors take effect.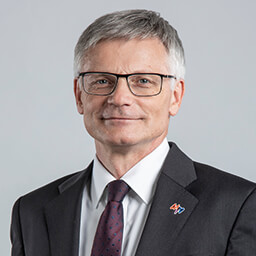 "As an energy expert for climate neutrality and an innovative partner, we provide our customers – private households, small and medium-sized businesses, large industrial players and municipal and local authorities – with the products and innovative services they need to implement their own energy turnarounds.

At the same time, we will invest around three billion euros in the energy turnaround and the energy system of the future in the years ahead as well."

Dr. Georg Müller, Chief Executive Officer