We are open to the concerns of all our stakeholders and seek ongoing dialogue with them. This makes it possible for us to assess a variety of perspectives and concerns more closely and to factor these into our company's activities.
MVV's stakeholder management is coordinated by the sustainability department. We take our regular, ongoing or incident-specific discussions and interviews with stakeholders as an opportunity to review our material topics. Together with MVV's specialist departments and companies, we assess how far and in which ways we can take account of specific concerns. The findings are then discussed and implemented by our experts in the sustainability programme.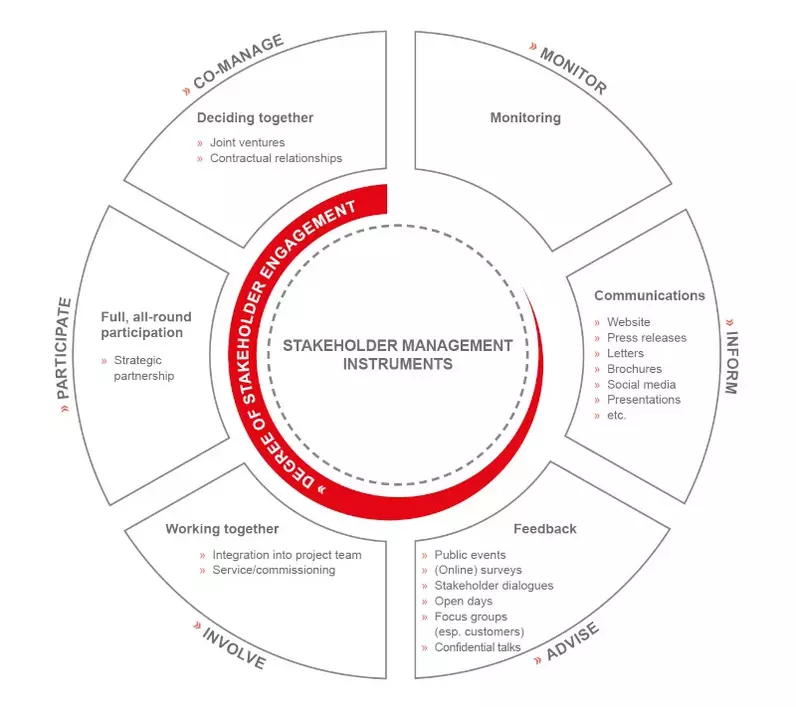 We aim to maintain an open and transparent dialogue with our stakeholders: That applies both to our personal contacts with them and to our websites, press releases, social networks and special formats such as analysts' and press conferences. We take part in public discussions and other events, such as specialist energy industry conferences and public information events. Where necessary, we also involve stakeholders in our internal sustainability projects.