Green heat for our customers
We support all our customers, whether they are private households, commercial businesses, large companies or industrial players, and act as their partner when it comes to decarbonising their activities.
We are absolutely committed to energy efficiency and climate neutrality in both our B2C and our B2B businesses, supply green energy to data centres and offer end-to-end solutions to help companies of all sizes to reduce their greenhouse gas emissions.
Our broad-based portfolio of green solutions means we have suitable products and services for all customer groups. This way, we can help to shape the electricity turnaround, including mobility, and the heat turnaround together with our customers.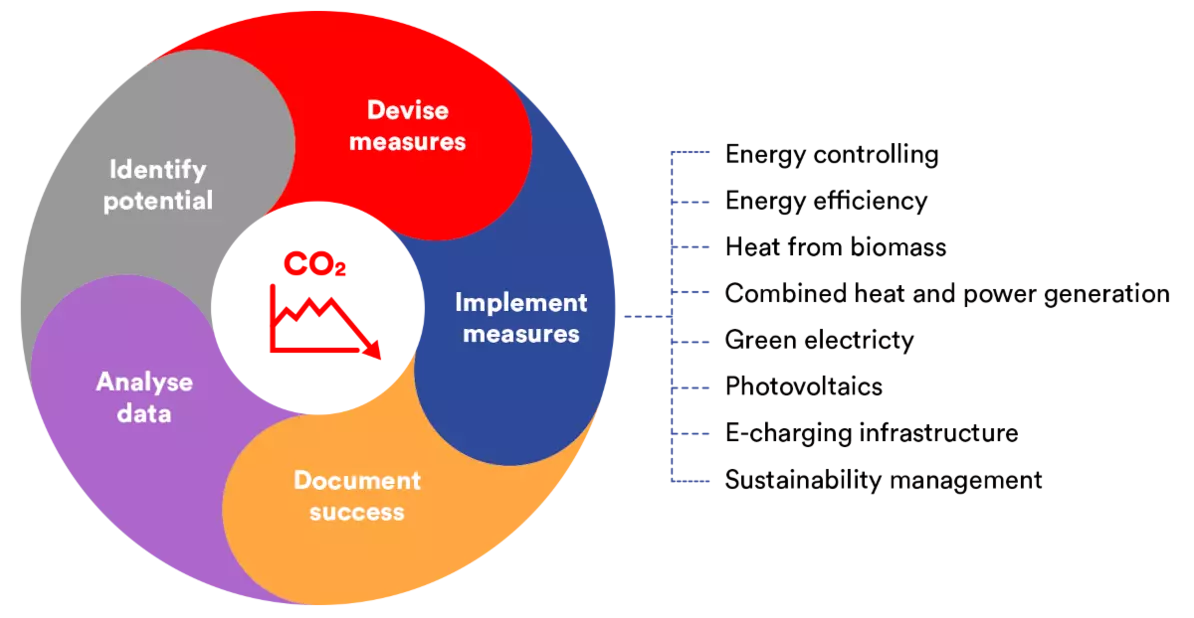 Decarbonisation involves a whole range of different requirements. We are able to meet these and make all our products and solutions green for our customers: