Latest News
Updating you on our activities
Construction Progress - 30th April 2020
Despite the impact of the current global crisis caused by COVID-19 on the construction of our new Energy from Waste facility, we are progressing in line with the UK Government's guidelines on observing social distancing and other measures within the construction industry. Only work that can comply with these guidelines is ongoing in accordance with UK Government guidelines and the situation is being closely monitored. Please click here to see the most recent construction progress video.
29th April 2020 - Plans to keep the existing facility operating
We are very pleased that, with the help of our skilled and dedicated workforce, we have managed to improve the performance and reliability of the 20-year-old Baldovie Energy from Waste facility and we are confident that it can continue to operate for a further 10 years without any adverse impact on the local community or the environment in general.
With the planned ban of the landfilling of biodegradable residual waste in Scotland, and the shortage of facilities to treat this waste, we've sought permission from Dundee City Council and SEPA to continue to operate the existing facility alongside the new facility once the latter is completed. This will allow us to generate more jobs on our site and divert more residual waste from landfill in the region thus supporting the Scottish Governments target to achieve Zero Waste to Landfill.
We will keep you appraised of progress through our latest news section. Please visit our planning and permitting section if you are interested to view the environmental variation and planning documents.

February 2020 - Facility Visits
We had a successful month with facility visits from Rosebank Primary School, Forthill Eco group Primary 3, 4 and 5 pupils, members of the Institution of Civil Engineers: Dundee Chapter, Eastern Primary School, employees of Zero Waste Scotland and Keptie Friends. The Community Liaison Manager attended an inspirational event at Fintry Primary School where she spoke to over 60 pupils.
February 2020 - Facility Visits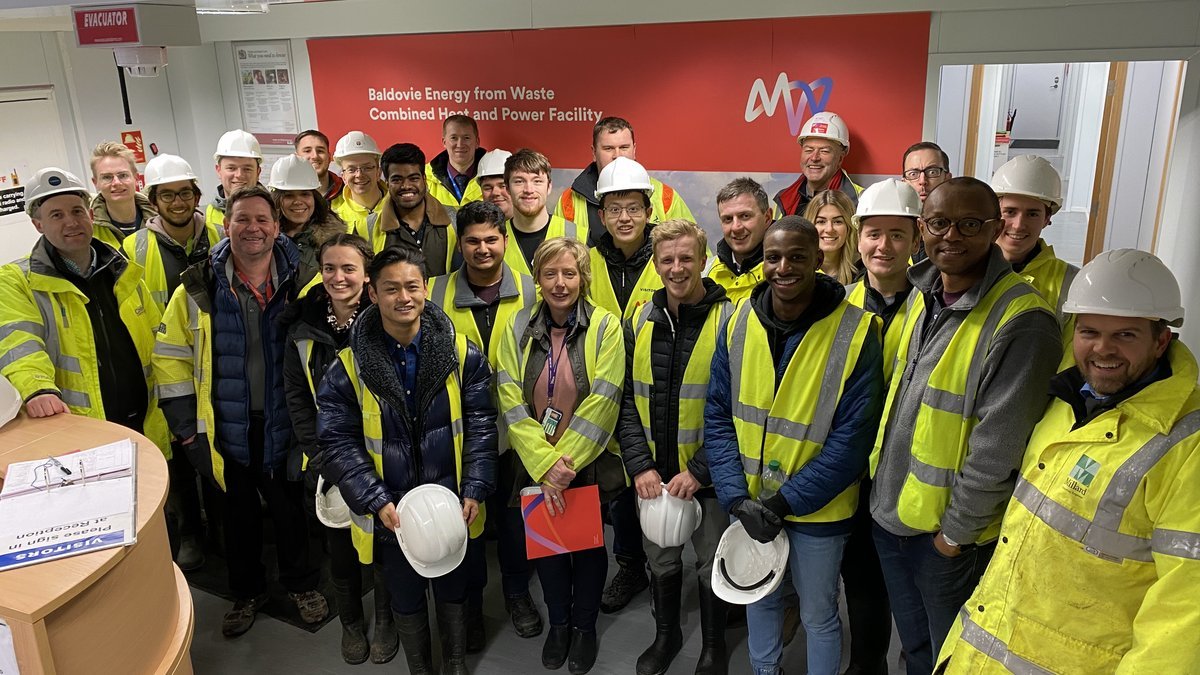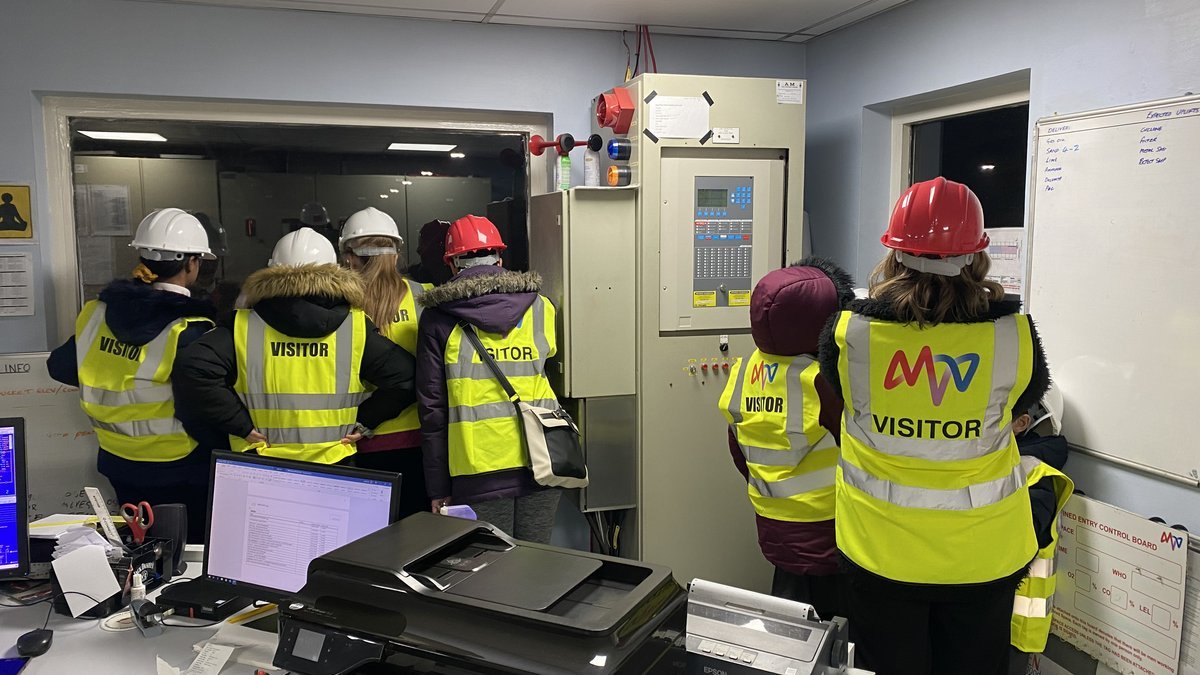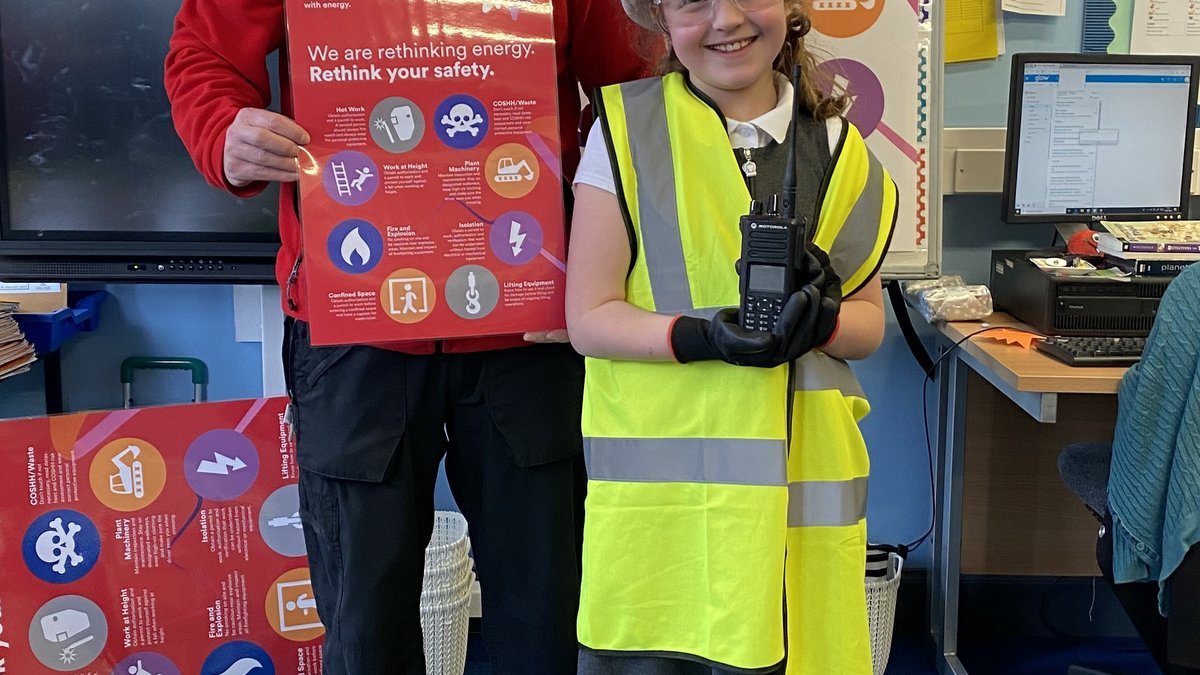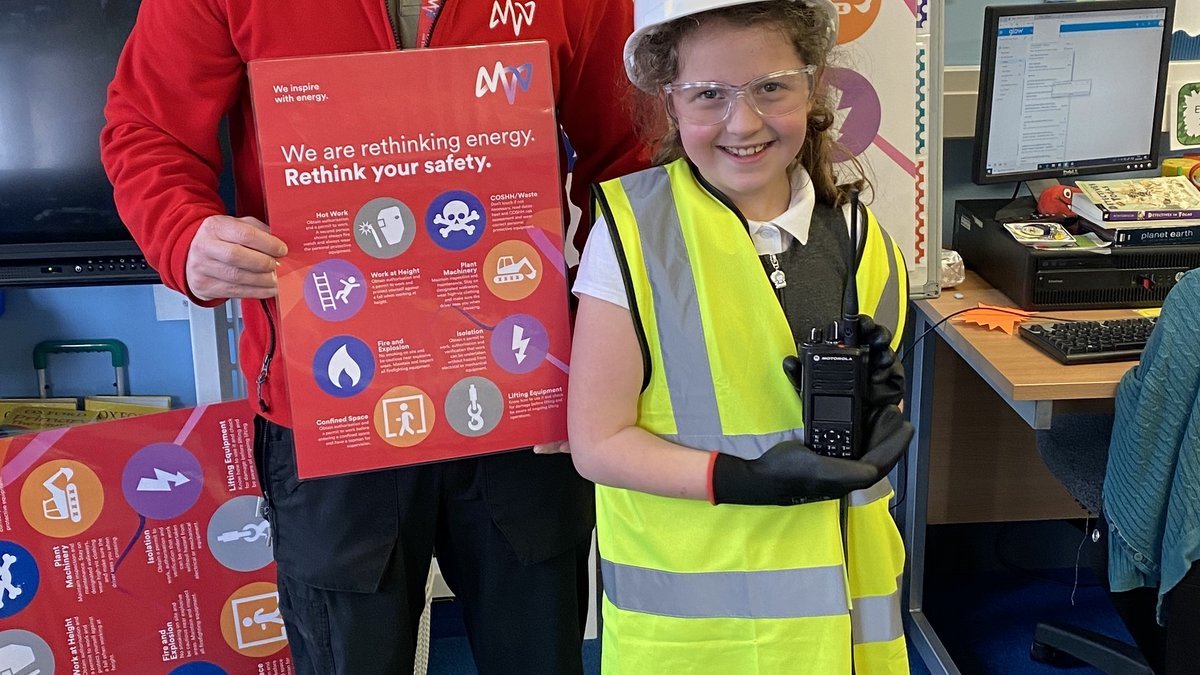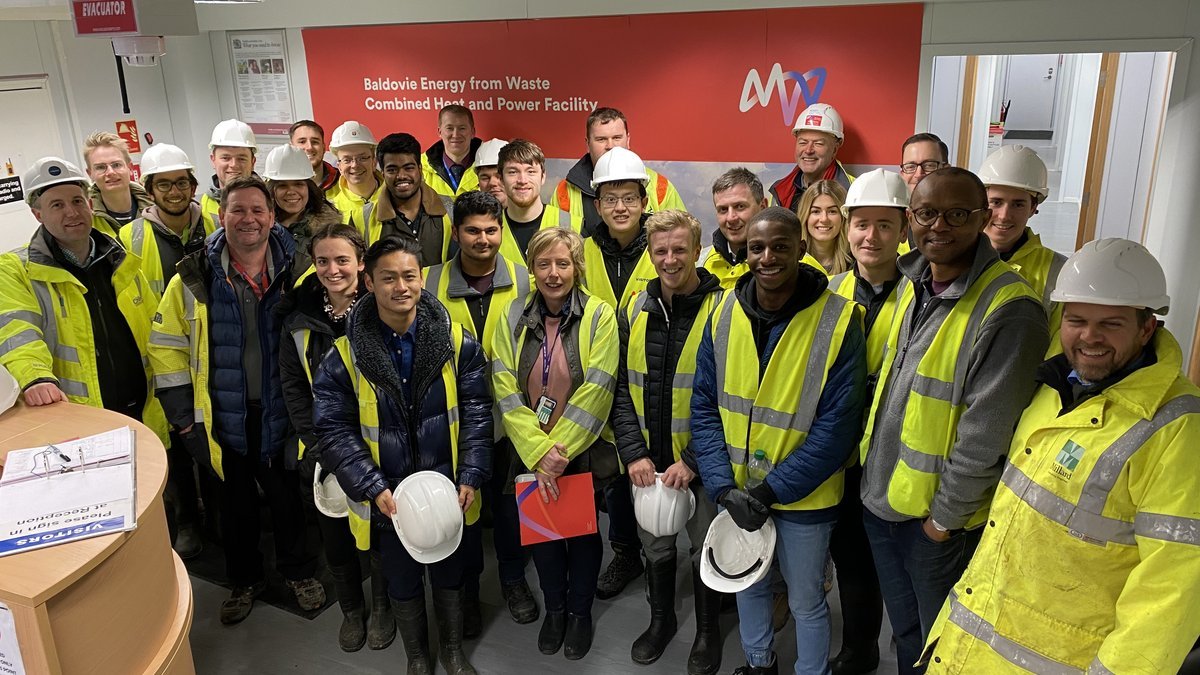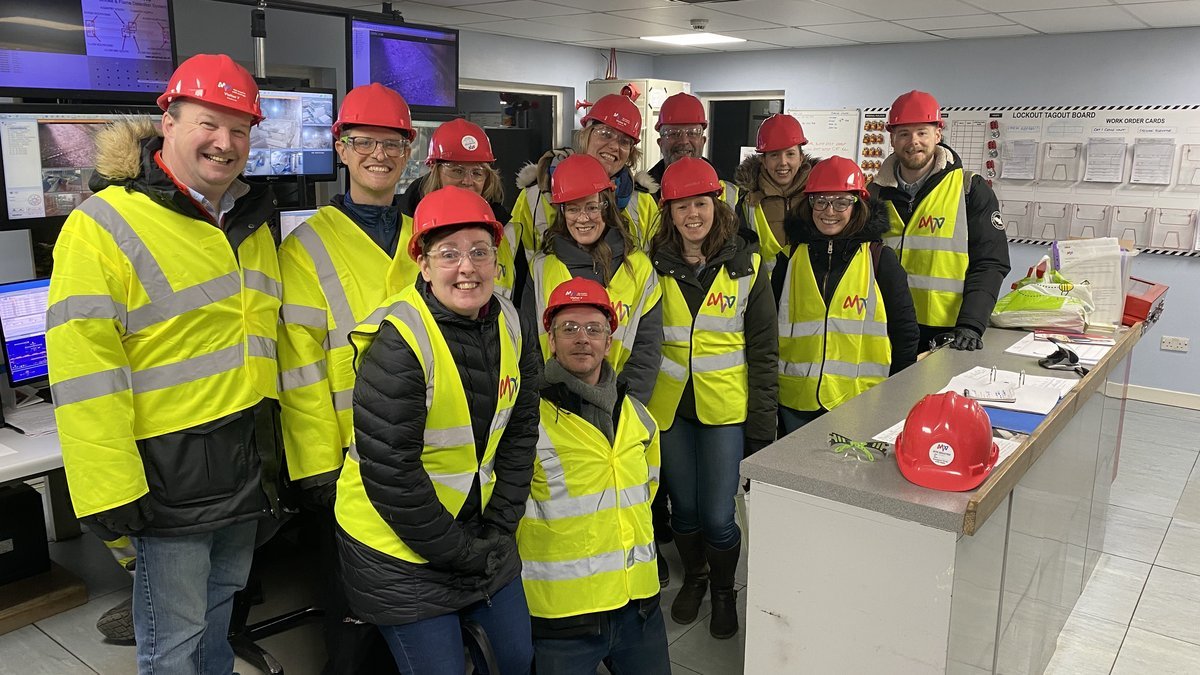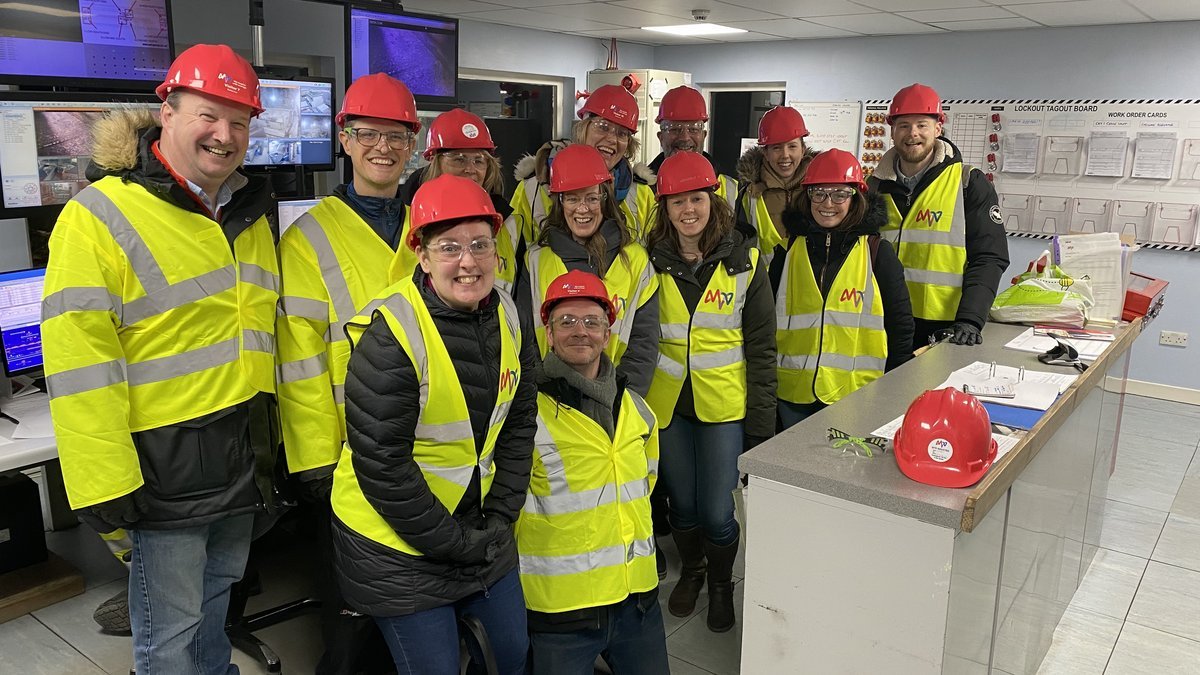 30th January 2020 - Meet the Buyer Event – Best Invercarse Hotel
We had a successful event with over 80 organisations who came to the breakfast meeting and 48 one to one appointments. See here photos from the event.
Meet the Buyer Event 2020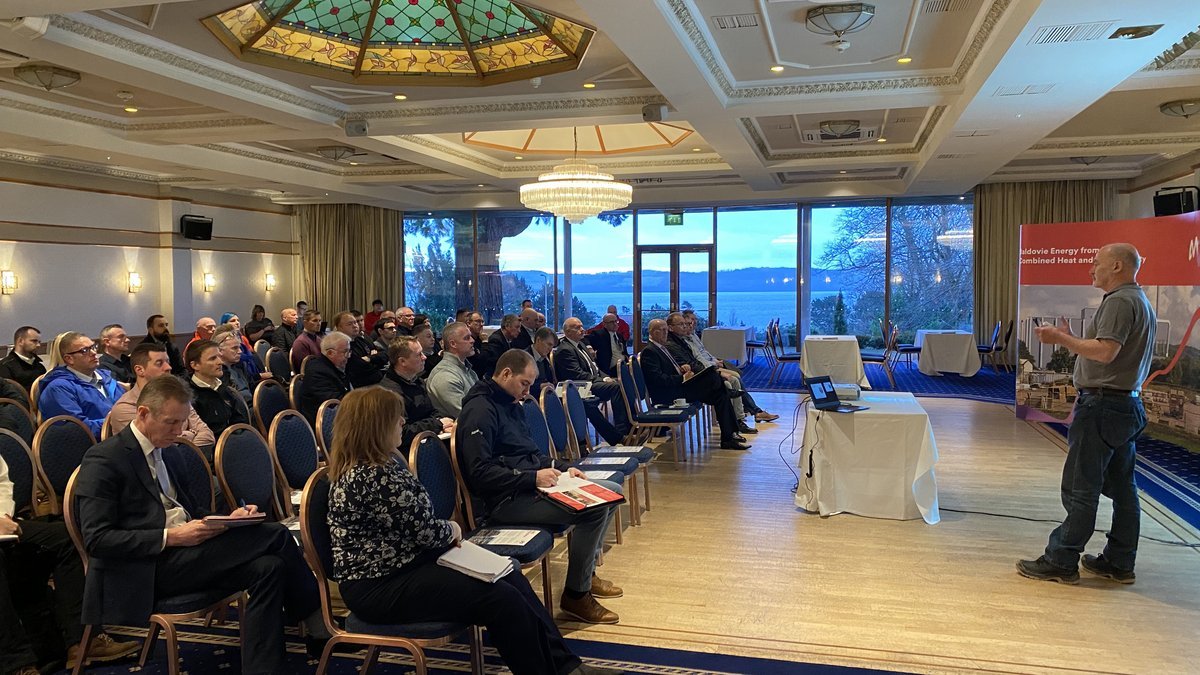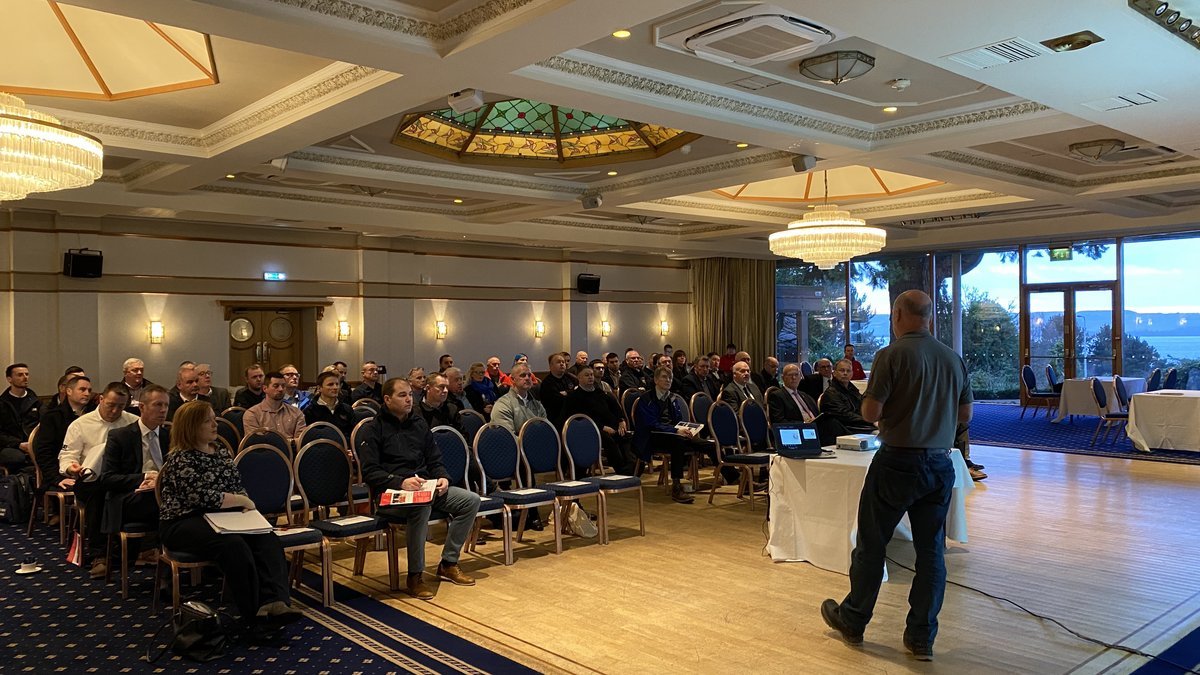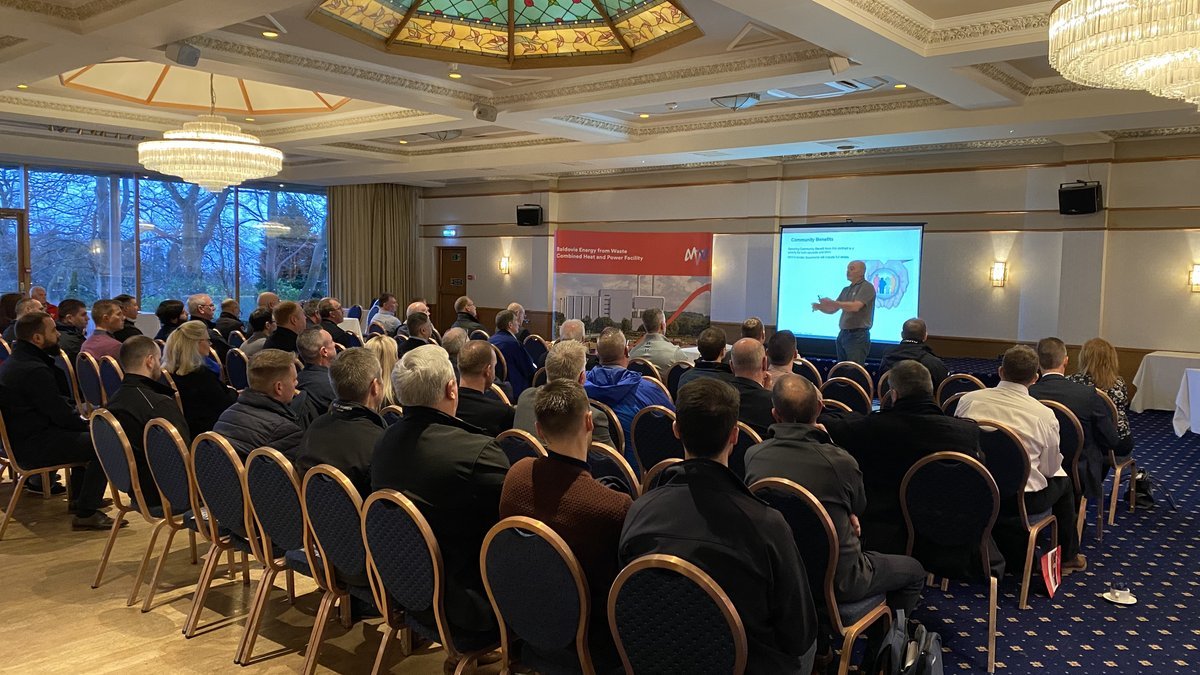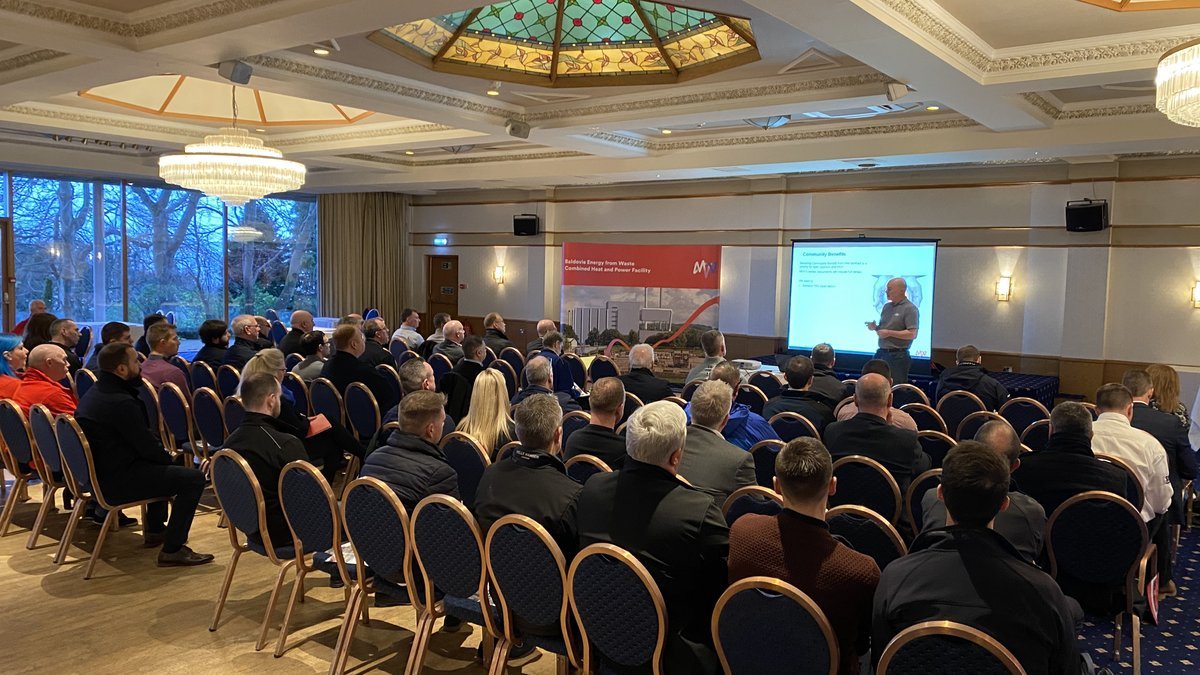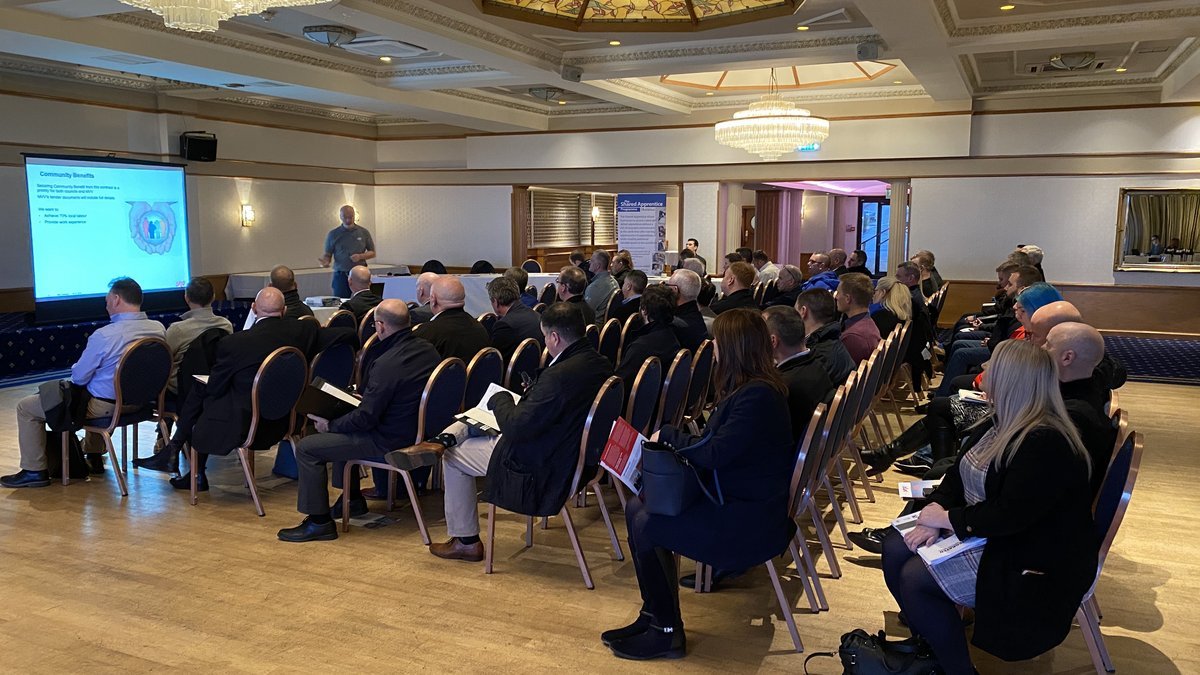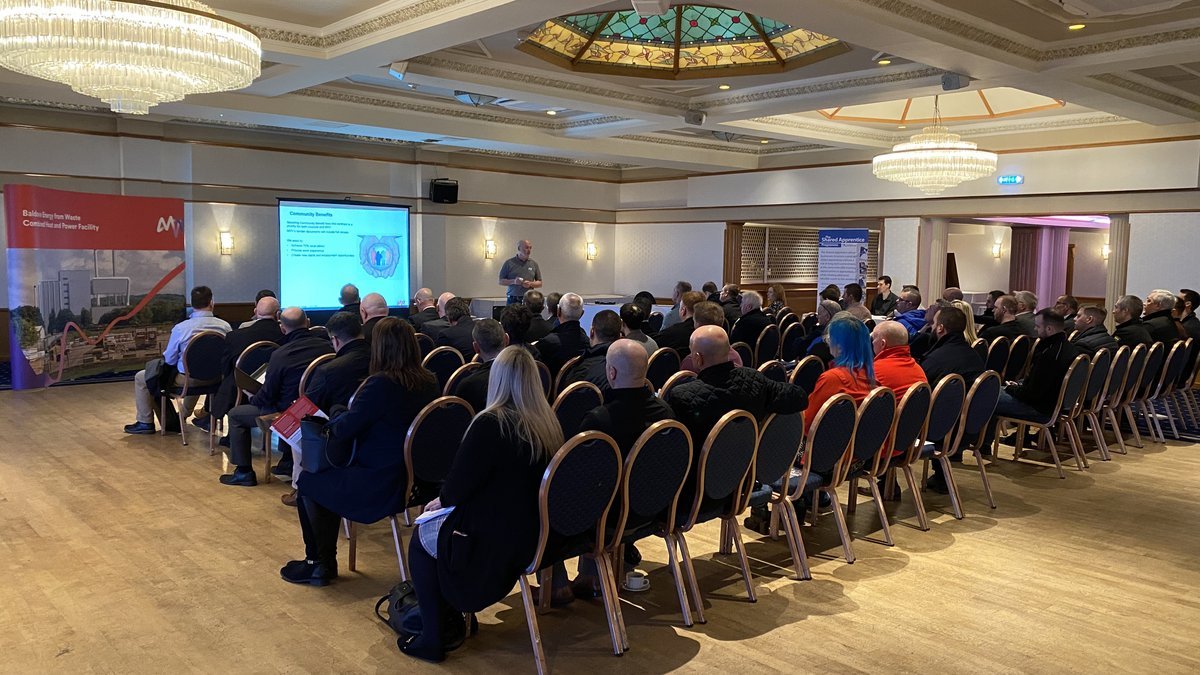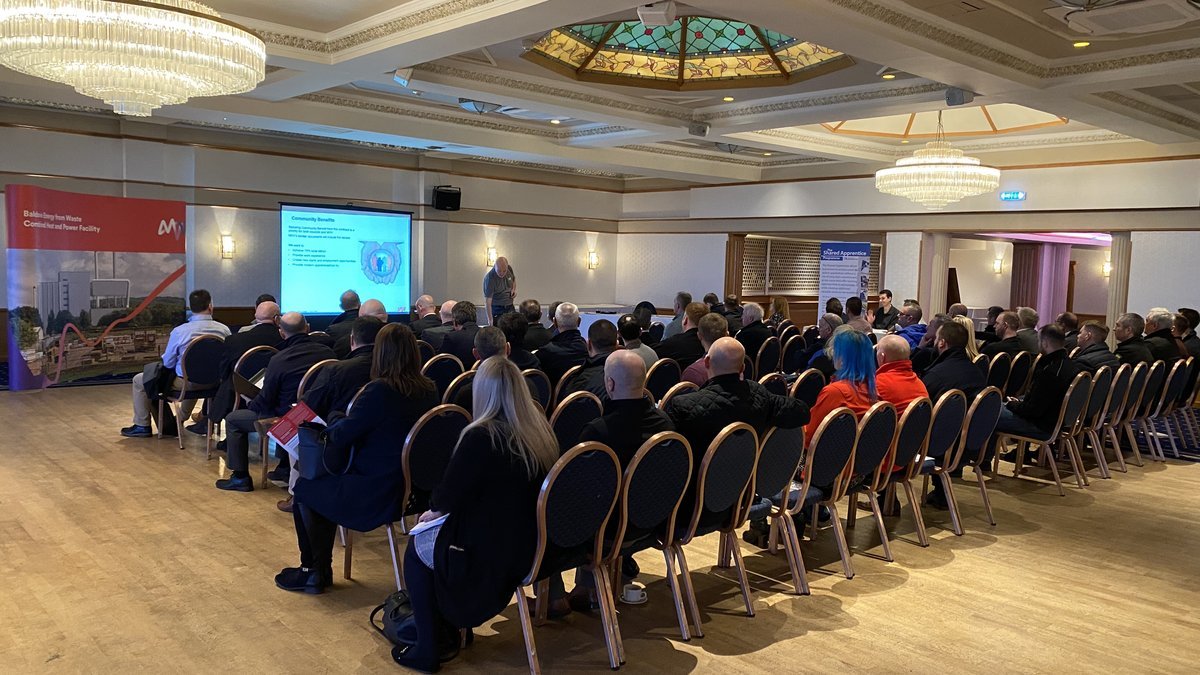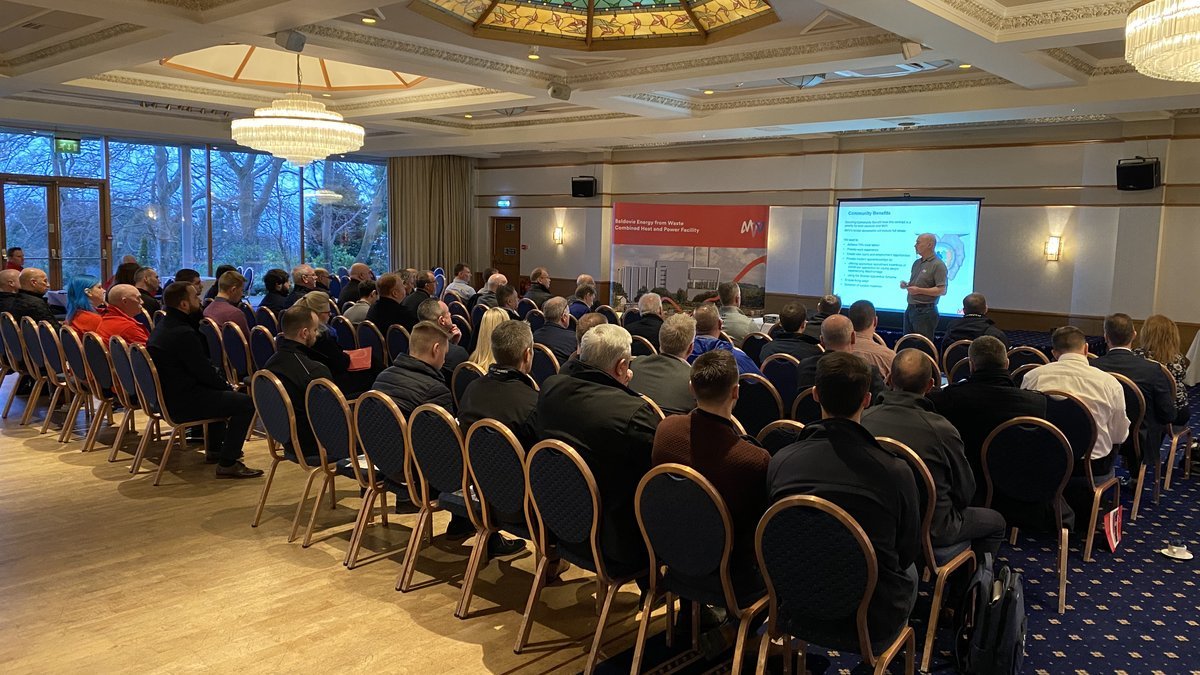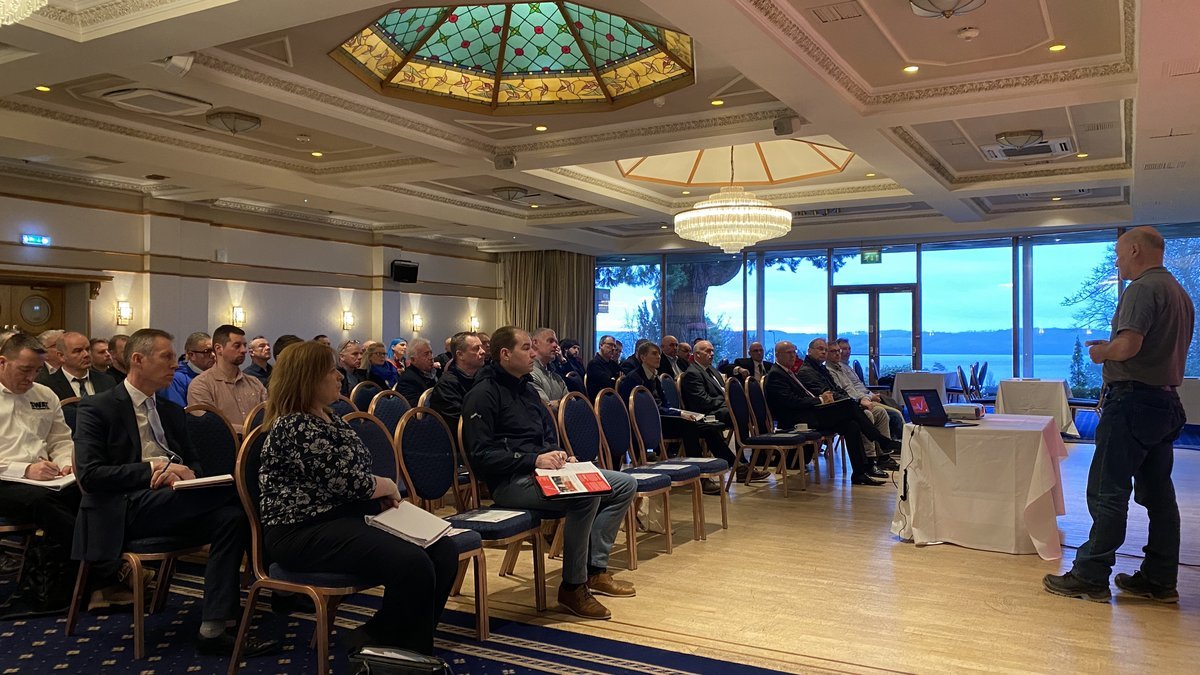 27th January 2020 - Application for the £5,000 Challenge Fund is now open
MVV Environment Baldovie Limited is contracted to Dundee City and Angus Councils to manage their non-recyclable waste. We have taken over the operation of the existing facility in Baldovie while we build a modern Energy from Waste Combined Heat and Power (EfW CHP) Facility next door.
As part of our community engagement programme, we want to fund construction and engineering related projects within an educational context. Therefore, we are delighted to invite primary and secondary schools in the Dundee and Angus areas to apply for this funding.
The full Challenge Fund criteria, guidance and application forms can be downloaded from the links and downloads section or requested from our Community Liaison Manager, Mimi Mwasame, mimi.mwasame@remove-this.mvvuk.co.uk. The deadline for applications is 27th April 2020.
We also welcome visits to our EfW facility where over 370 lorries deliver waste every week which is then burnt at temperatures of more than 1000°C to generate renewable energy in the form of electricity. A visit to our facility will provide an insight into how energy recovery from waste is environmentally friendly, reduces the volume of waste by 90 percent and prevents it from going to landfill. These visits are free of charge.
Please feel free to contact our Community Liaison Manager if you have any queries or suggestions of how you would like to engage with us.
17th January 2020 - MVV Environment Baldovie 'Meet the Buyer' event!
Supported by Dundee City and Angus Councils, we are holding a 'Meet the Buyer' event on 30th January 2020 from 8am – 11am at the Best Western Invercarse Hotel, 137 Perth Road, Dundee, DD2 1PG.
The event has been organised in order to create awareness and engage with local suppliers of goods and services who might be interested in tendering for a variety of opportunities. We will be looking for companies to provide: electrical inspection and testing, condition monitoring, scaffolding, industrial office and online cleaning, confined space rescue service, mechanical services (fitting), coded welding, oiling and greasing, instrument calibration, boiler water treatment, rope access, and the supply of industrial goods, products and materials for our Energy from Waste Combined Heat and Power facility on Forties Road, Dundee.
We have been operating the existing facility in Baldovie since 2017. We are contracted to process Dundee City's and Angus Council's waste under a long-term contract, using the new facility currently nearing completion, and, with the existing facility potentially continuing to operate alongside.
For a more detailed explanation on the scope of goods and services and how to register for the event, please visit the Tenders section on our Baldovie EfW CHP Facility page or contact either Alison Duncan, alison.duncan@remove-this.mvvuk.co.uk, Mimi Mwasame, mimi.mwasame@remove-this.mvvuk.co.uk or Tel 01382 483600 / 07966 995 526.
Press queries may be directed to Paul Carey, Managing Director, on 07768 842 715
13th January 2020 - Work Placement and Internship
If you are 15 years old and above, come and join MVV Environment Baldovie (MEB) on a work experience placement and take a bold first step towards your future career.
Become part of our team for one week or three months and get practical experience that will help you really stand out.
Whether you're at school, college or university, you'll and a work experience placement that fits your goals. Whichever option you choose, you'll have the chance to discover new skills, forge new connections and access expert guidance that will help you shape your career.
Join us for up to three months and discover what it's really like to work in an Energy from Waste facility.
We are looking for individuals passionate and interested in:
Mechanical Engineering
Electrical Engineering
Chemical Engineering
Electrical, Control & Instrumentation Engineering (EC&I)
Health, Safety and Environment (HSE)
Environmental Science
If you require further information please feel free to contact our Community Liaison Manager, Mimi Mwasame, mimi.mwasame@remove-this.mvvuk.co.uk.
Click here for more information.
21st November 2019 - Boiler stamping Ceremony
Following on from our successful hydrostatic pressure test which was conducted on the boiler and the feedwater pipework as a confirmation of the strength of the boiler to withstand the required pressure for optimal risk free operation, MEB and SBG and all its sub-contractors celebrated with the boiler stamping ceremony led by the MEB Managing Director Mr Paul Carey and the SBG Director Dr. Siegfried M. Scholz.
Boiler stamping Ceremony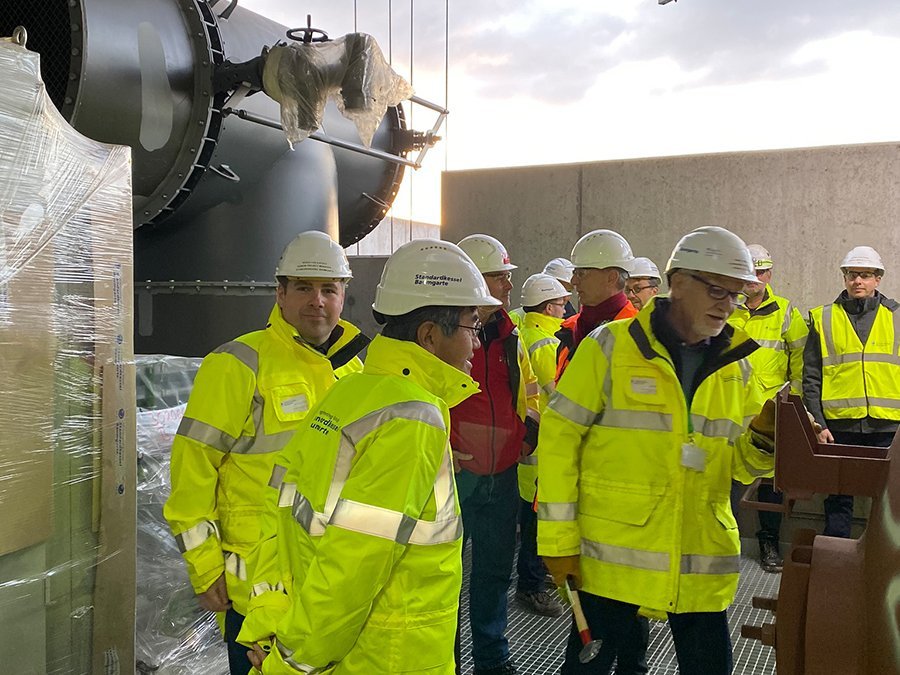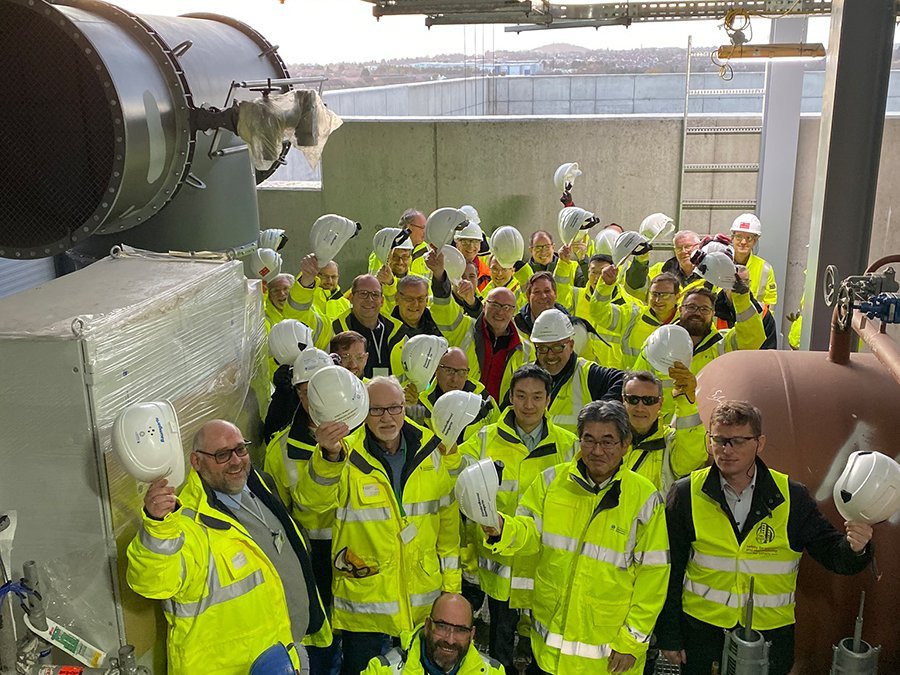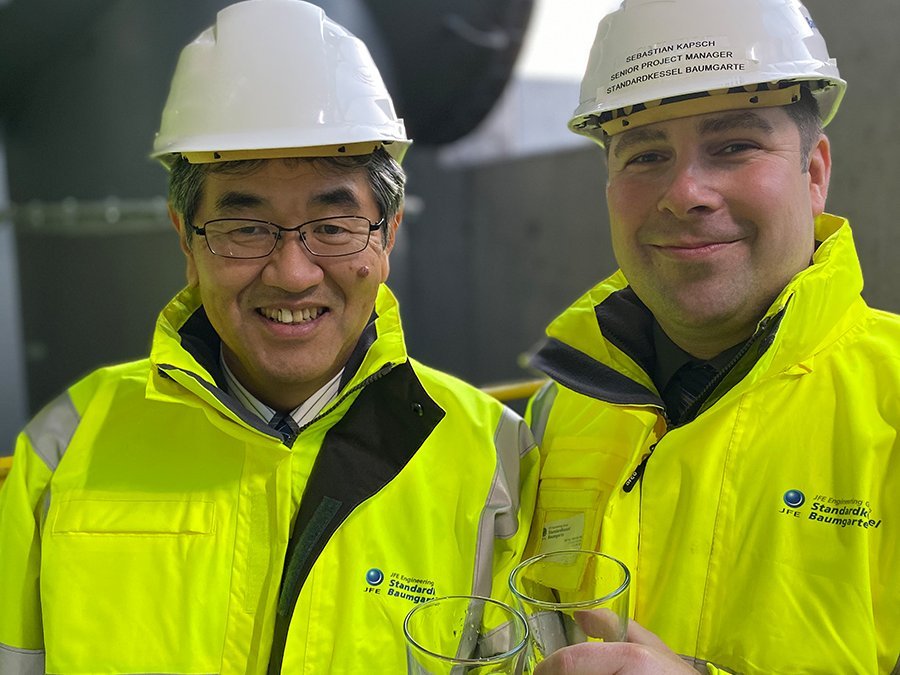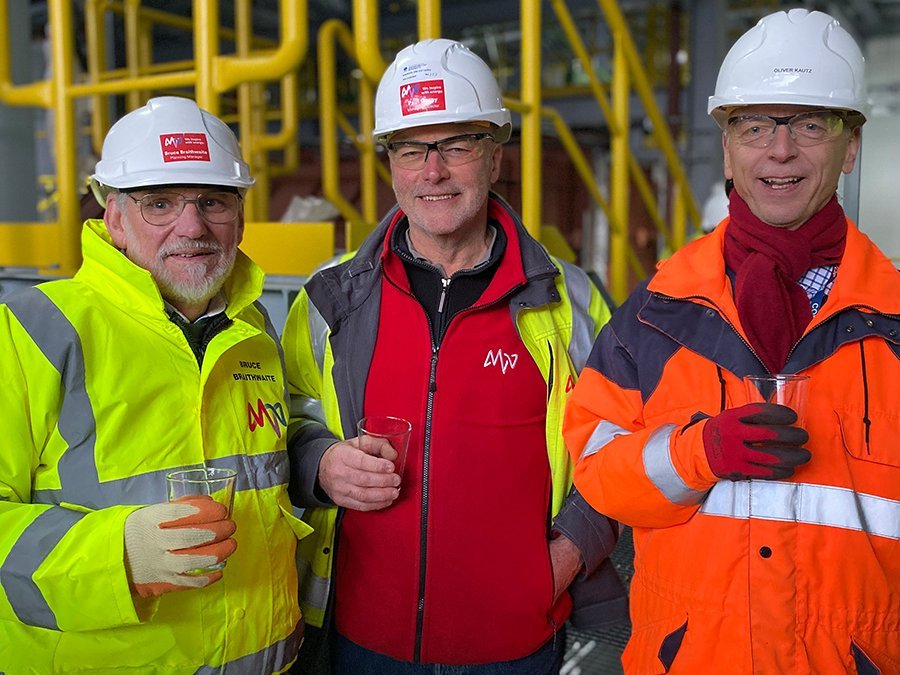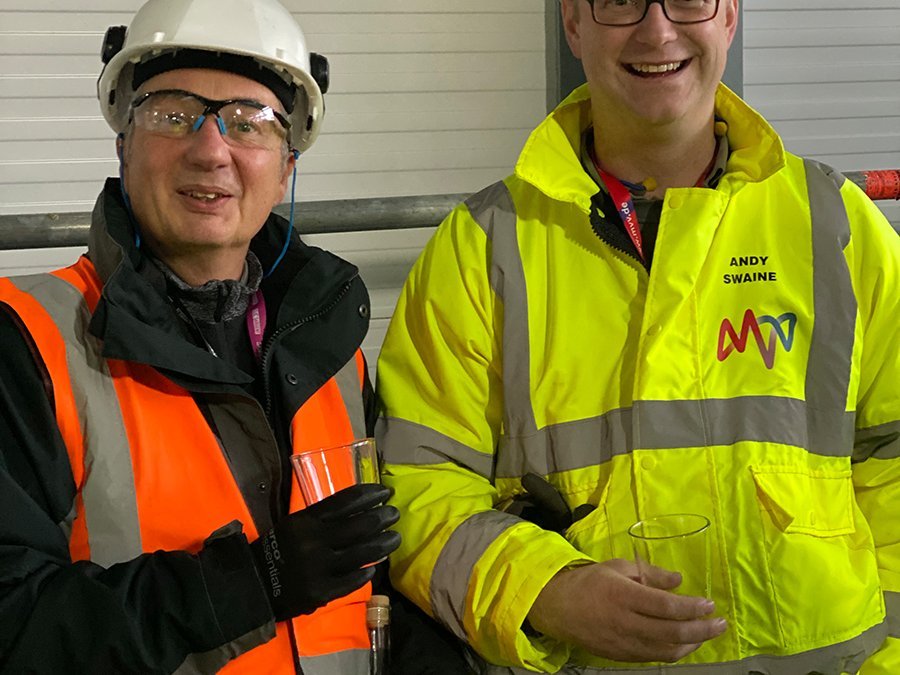 8th November 2019 – Meet Your Waste
CHRISTMAS IS COMING
THE GOOSE IS LOOKING CHASTE
THINK ABOUT YOUR WRAPPING, AND,
MEET YOUR WASTE
Have you ever wondered what happens to the rubbish in your black bin bags? Do you know the 4 Rs of waste management i.e. Reduce, Reuse, Recycle, Recover? What is Energy from Waste?
Ahead of the Christmas rush, in early December, we will be hosting a series of 1-hour long tours of our Energy from Waste facility for local businesses and members of the community. Dubbed 'Meet Your Waste', the tours are in line with our ethos to educate the community about energy recovery as a sustainable alternative to landfill, creating awareness on the amount of rubbish produced daily in Angus and Dundee, and providing an alternative employee activity for companies prior to Christmas shopping festivities.
Thus, we would like to welcome you, your colleagues, friends and family for a brief but knowledge-packed tour of our facility on Forties Road, Dundee. These visits are free of charge.
There is an absolute maximum of 12 people per site tour, but larger groups can be split up or alternatively you may book more than one visit if interest exceeds this.
Haste and meet your waste before you make more waste by booking your free slot on Eventbrite page below:
https://www.eventbrite.com/e/meet-your-waste-tickets-75706360763
16th October 2019 - Boiler Pressure Test a massive success!
On the 8th October, the all-important pressure test was conducted on the boiler and feedwater pipework for our new facility. This is a real milestone in the construction process and confirms the strength of the boiler to withstand the necessary pressure for risk-free operation.
The pressure test was successfully completed during a 6 - hour period in the presence of TuV Nord (Notified Body), Standard Kessel Baumgarte (Boiler Manufacturer) and MVV teams. (Left to right; Krystian Blaszczyk (SEFAKO Wielding Engineer), Ulrich Buttchereit (SBG QA Manager), Vitus Dewenter (TuV Nord), Thomas Schaefer (MVV Technical Manager), Rhys William (MVV QA Manager), Kneeling; Georgios Apostolidis (SBG QA Engineer).
10th October 2019 - MEB Outage Contractor Stand down - World Mental Health Day
In recognition and support of the World Mental Health Day, contractors and staff at our Baldovie operational facility had a 10 minute stand down this morning. Gregor McGhee, QHSE manager, had this to say "Being mentally healthy doesn't just mean that you don't have a mental health problem. Everyone seems to have a story to tell when speaking to staff and contractors thus, we at MEB, are proud to support #itsgoodtottalk".
2nd October - Plans to keep existing plant operating
MVV are very pleased that, with the help of the skilled and dedicated workforce, they have managed to improve the performance and reliability of the 20-year-old Baldovie Energy from Waste facility. With the upcoming ban on the landfilling of biodegradable waste in Scotland from 1 January 2021 and the shortage of facilities to treat this residual waste MVV are seeking permission from Dundee City Council and SEPA to continue to operate the existing facility alongside the new facility which is being built on Forties Road. To reassure DCC, SEPA and the local community that operating the two facilities in parallel will not pose any risks or problems, MVV have appointed consultants to assess the traffic, drainage and air quality implications of the combined operations and are investigating alternative odour management technologies.
We will continue to keep you updated on the progress of this proposal.
1st October –Boiler Hydrostatic Test (Pressure Test)
We are approaching another major milestone in the construction of our EfW plant, the boiler pressure test. This will be carried out on 8th October 2019.
A hydrostatic test is a way of testing pressure vessels such as pipelines, plumbing, gas cylinders, fuel tanks and boilers for strength and leaks, and is the last of many quality tests carried out so far on our boiler.
The boiler will be filled with cold water and raised to the specified test pressure (in our case 136 bar). The boiler's integrity will be tested by shutting off the supply valve and observing whether there is a pressure loss. The complete test will take a day to complete.
This is an important part of the safety testing regime that will continue throughout the final stages of construction and into commissioning.
12th August 2019 - Tallest Structure in Dundee?
We have successfully erected our chimney! The MEB chimney stands tall at 90m. The first section was erected on Wednesday 7th August but unfortunately the weather took a turn for the worse and the second section went up on 8th August in the afternoon. This did not deter members of the Good Neighbours Group as we were delighted to host Councillor Christina Roberts, Yvonne Tosh and Garvie Jamieson, who came to sign the last chimney section on 9th August (click here for photos).
The final section was installed on 10th August amidst blue skies and calm winds. Is it the tallest free-standing structure in Dundee? Perhaps our community can tell us!
26th June 2019: Winners of the 2019 Challenge Fund
MVV are delighted to announce Braeview Academy, Harris Academy and Monifieth High School as the winners of the 2019 Challenge Fund. This fund aims at providing up to £5,000 to schools in the Dundee and Angus area for projects in the areas of engineering, construction and waste reduction.
This is what the judges had to say about the winning applications:
"Very clear and concise applications with detailed SMART objectives which outline projects with clear construction & engineering focus, hence meeting the brief. There are clear curricular links shown and aspirations to nurture ongoing interests & therefore having "legacy" effects from any funding award".
"A worthwhile construction project that uses waste materials to build useful structures for the school. This would raise awareness of volume of plastic used, a very topical subject".
A disbursement ceremony in form of a High Tea was held in our facility on Forties road and saw the winners presented with a cheque by our Managing Director Paul Carey.
2nd May 2019: Promoting health and safety at work
Following on from IWMD and as part of the LOcHER project, students from the local high school visited our operational and construction sites on Wednesday to test the health and safety knowledge of our staff and contractors. The students baked cakes with health and safety signs as decorations, but staff had to correctly identify the symbols to earn their cake!
29th April 2019: Learning Occupational Health by Experiencing Risks (LOcHER) Project
MEB is only the second company in the UK to undertake a LOcHER project outside of an educational establishment; this initiative originated within the Health and Safety Executive (HSE) and provides students and apprentices with the opportunity to identify health and safety risks in their area of study. We are proud to uphold the virtue that Health and safety should not be a responsibility assigned to a particular individual or part of an organisation, but an integral part of everyone's role.
28th April 2019: International Workers' Memorial Day
MVV is proud to support International Workers' Memorial Day (IWMD); remembering those who have lost their lives in work-related incidents and striving to make the workplace a safer environment for everyone. Our QHSE Manager in Dundee, Gregor McGhee, has organised a full week of activities on site – more information to follow - and our Plymouth Facility lit up purple on Sunday 28th April to mark the day.
23rd April 2019 – Challenge Fund
In conjunction with Dundee City and Angus Councils, MVV are delighted to announce that applications are now open the 2019 Challenge Fund for primary and secondary schools within the locality. The fund will provide financial support for schools to undertake projects related to engineering, construction and waste reduction within an educational background. Click here for the full criteria and application form or for more information please contact Mimi Mwasame, mimi.mwasame@remove-this.mvvuk.co.uk.
The deadline for applications is 3rd June 2019.
29th March 2019: Community Tree Planting Event
We were delighted to host 20 members of the local community who joined us for the Tree Planting Event on 29th March. This event was aimed at enhancing the community's role and stewardship of the trees we have planted alongside the Dighty.
Over the past few weeks, we undertook extensive flood mitigation works along the south bank of the Dighty to contain any excess water in the event of heavy rainfall, thus reducing the risk of flooding to our neighbours' houses and business premises.
The design for the works was agreed with Dundee City Council as owner of the land. The calculations for excavation and storage of the material were checked by both the City Council and the Scottish Environmental Protection Agency (SEPA). All the excavated material was mounded on the site above the predicted maximum 1 in 200 years plus climate change flood level, so no material had to be moved from the site.
In line with our values of sustainability and environment protection, we have planted over 5000 indigenous trees and shrubs along the Dighty that will enhance and support its ecosystem.
27th February 2019: Inaugural Dundee and Angus Expo
Together with our EPC Contractor SBG, we held a joint stand at the Inaugural Dundee and Angus Expo. It was a well-attended event with local businesses and organisations showcasing their products and services. The event provided us with a platform to meet with a lot of businesses and individuals who were keen to engage with us in the construction of the new EfW facility as well as creating awareness about EfW in general. Our picture shows Rob Bramhill (SBG) and Mimi Mwasame, our Local Liaison Officer, representing the project.